0

Your cart is currently empty..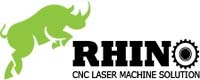 Mix Co2 Metal Laser Cutting Machine R-1212MA with 150w Laser Tube
stars, based on
( 0 )
reviews

Mix Co2 Metal Laser Cutting Machine R-1212MA with 150w Laser Tube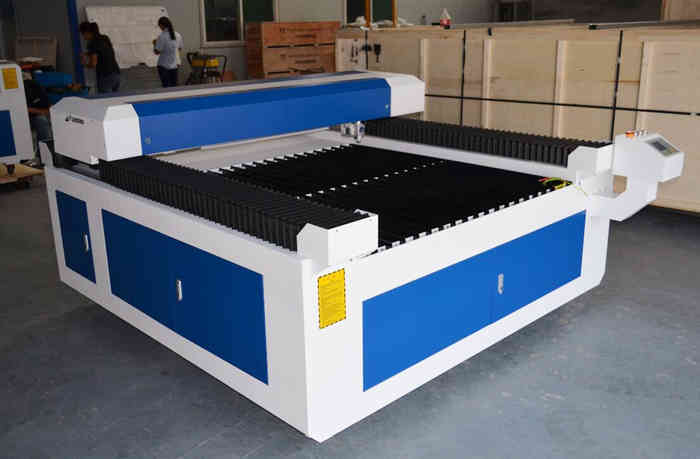 Machine feature R-1212MA mix co2 metal laser :
1. Large working size 1200mmx1250mm a little smaller than 1300mmx2500mm
2. Rail wail: TAIWAN high quality square rail for XY transmission
3. Belt: Japan ONK belts high strength for XY axis make sure cutting shape and size perfect same no matter any location of machine
4. Working table: High strength aluminum working table combination.
5. Machine laser head: Auto height control sensor more suitable for metal cutting with different height
6. Motor and drivers: YAKO digital stepper motor and drivers strong power
7. Control mode: two modes one for metal cutting and another for non metal cutting
8. Lens and mirror: American technology Top quality lens and mirror 200000 hours working warranty
9. Machine structure: Material feeding front and back easily more convenient
10. Software: RDCAM software with Wifi function friendly for user.Compatible language English,Russai,Spanish,Arabic etc
11. Other good functions: Red dot inside of laser head ,ammeter on top of controller
12. Laser tube: RECI W6 130-160W laser tube or YongLi As6 model both no problem
13. Machine working low noise:scientific mechanical structure reduces machine noise
14. Easy operation:multi-functions like random engraving sequence, processing level, and flexible adjustment output for laser power, speed and focal length partly or completely at one time.
15. Powerful software interface:compatible with Autocad, Coreldraw, Wentai sculpture, Photoshop and other vector graphics design software;
16. Equipped with water shut-off protector: better protect laser, prolong laser tube working time, optional foot pedal switch, make your operation more convenient and fast.
17. Exquisite appearance design with super strength steel plate: effective machine guarantee
18. Patented technology: unique upper and lower exhaust smoke and dust removal system; blowing protection is available also
19. Ammeter is available for laser power gauging,make sure laser working more stable
20. Mild steel max cutting thickness less 3mm and stainless steel max cutting thickness less 2.5mm
Mix co2 metal laser cutting machine accessories:
1. Laser tube 1 pcs with strong carton box 280w DLT-280
2. Extra lens one pcs and mirror 3 pcs
3. Water chiller CW-5200 1 pcs
6. Water chiller pipe 2 pcs
13. Machine test samples 1 set
14. Acrylic test material 1 pcs
17. Cable between machine and pc 1 pcs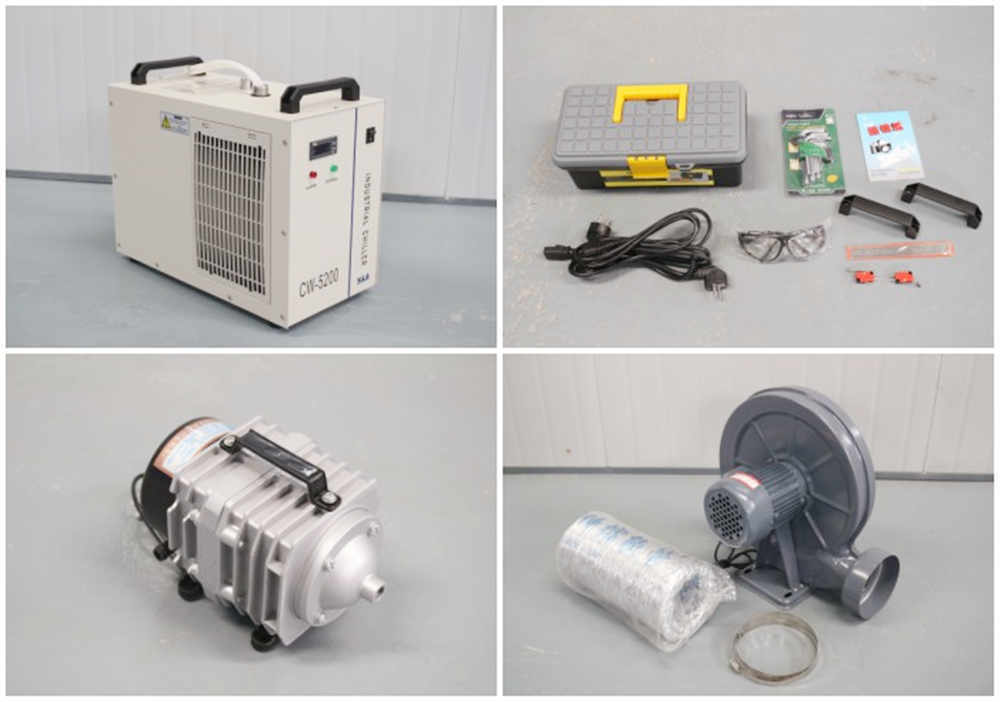 Working materials:
Stainless steel,mild steel,MDF,plywood,hard Wood, plexiglass, plastic, clothes, paper, leather, rubber and other non-metallic materials
Working industry:
Metal cutting business,Woodworking business,Logo and sign, acrylic carving and cutting, atomic seal, clothing printing, printing and plate making, arts and crafts gift making, building model making, decoration industry, electronic and electrical industry, toys etc.
Detail parameters:
Mix co2 metal laser cutting machine detail specifications:
| | |
| --- | --- |
| Model | R-1212MA laser cutting and engraving machine |
| Laser type | CO2 laser tube, water-cooled 40w/60w |
| Laser power | 280W laser tube YONGLI brand |
| Working area | 1200mm x 1200mm (width x length) |
| Engraving speed | 0-6000cm/min |
| Cutting speed | 0-5000cm/min |
| Repeating location | ≤±0.01 |
| Transmission type | Belt transmission |
| Driving system | stepper motor |
| Machine table | Conveyor table |
| Work table | Aluminum blade working table |
| Graphic format supported | BMP, HPGL(PLT), JPEG, DXF,AI, DST |
| Software supported | CorelDraw, AutoCAD, Photoshop, Tajima |
| Control system | RDCAM software |
| Working voltage | 220V or 110V, 50Hz-60Hz |
| Applicable Industries: | Kitchen,furniture,electronic components, glass,plexglass, MDF, hardware, acrylic, non metal materials industry,Sign industry etc |
| Applicable Materials: | metala and Non-metal materials like acrylic,plastic,pvc,wood,colored boards,paper,leather,shells,ABS boards,stone,glass etc |
Cutting sample on steel and stainless steel: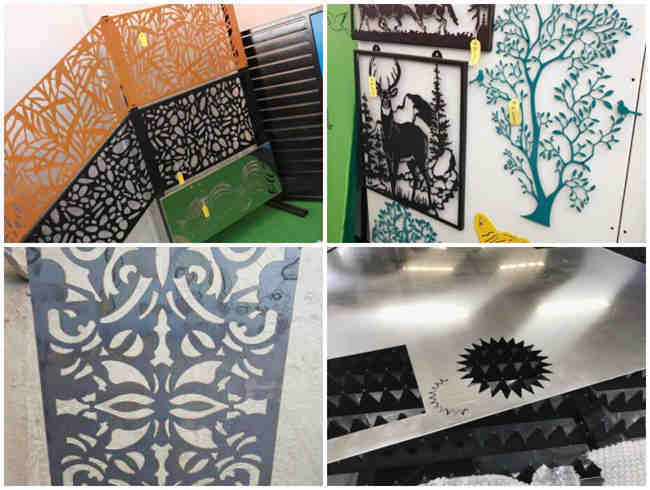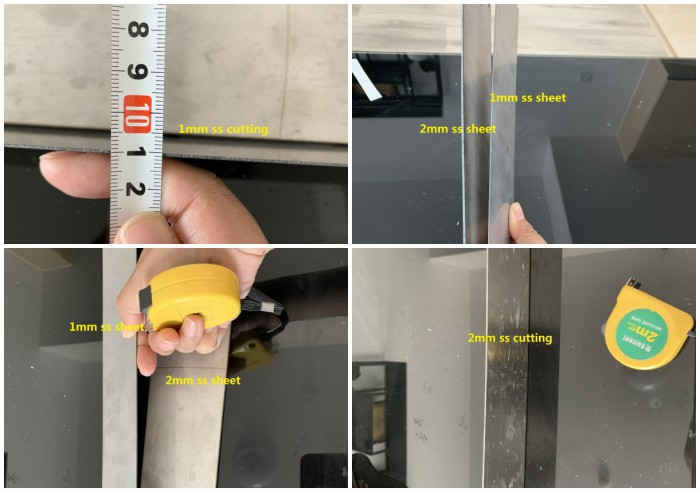 Service from Rhino CNC
1. We have professional package persons 3-5 who clean machine inside and outside carefully included rails, belts, motors , control box , laser tube , working table etc
2. Inspector check packing list and prepare all accessories well included exhaust fan, water chiller, air pump,tool box,machine manual , CD etc
3. Remove laser tube from machine and put it into carton box carefully. Because if laser tube installed in machine and easy to broken in transportation
4. Brush oil for rails and cover it with film since there have much moisture on the sea
5. Stick name plate for machine
6. Remove machine on plywood box and cover whole machine with plastic film and package it well then tight it with steel strips
7. Print shipping mark on outside of plywood box for every customer
1. What is laser tube your machine has?
A:we use Reci brand laser tube and also have YONGLI brand laser tube for your option
2. What is warranty of your laser cutting engraving machine R-6040
A: whole machine 24 month warranty for free and long life time service and laser tube 12 month warranty for free
3. Machine is easy to operate ?
A: yes , before delivery we test machine working perfectly and install program well. Also there have detail operation manual and vidoes to guid you. Usually it take 1 days you can learn it perfectly
4. What is good function of your laser cutting engraving machine ?
A: our machine has red dot, up and down working table, controller WiFi,auto ducks etc good functions for your option. Welcome to let us know your detail requirements
5. How you delivery this machine ?
A: Usually machine is delivered by shipment on the sea and if you need it urgently we can send by air also but it is a little costly than shipment.
6. What is power water chiller machine use?
A: in our machine 100w laser tube is with CW5000 water chiller and 150w laser tube is with CW5200 water chiller
7. Do your machine have CE certificate?
A: yes , our laser cutting and engraving machine have CE , FDA certificate
8. Can your laser cutting engraving machine cut my materials?
A: machine cut wood,MDF,acrylic,plastic,fabric,leather,cloth,all kinds of plastic etc. Welcome to let us know your material so that confirm it.
9. How can I buy this machine ?
A: We support bank tt, western union,LC,DP(especially for Pakistan ) etc
10. What is your payment terms ?
A:our payment terms is 30% tt in advance and 70% tt before machine delivery.
11. Can your engineer come to my country for machine training?
A: It is no any problem. If you need we arrange engineers
4-7 working days after confirm deal with you
How to buy this mix metal laser cutting machine:
1. Online order, you can place order here at our website
2. Bank TT payment, we sign contract and you transfer deposit via bank tt
3. Western union payment or MoneyGram
Welcome to let us know the materials you process and we would like to offer you the good machine with economic price!


Color:

blue and white
Working size :

1200mmx1200mm
Laser tube power :

150w reci w6
Control program:

RDCAM 6445
Language :

English/Spanish/Russia etc
Water chiller:

CW-5200
Motor:

stepper motor and YAKO driver
Laser head:

Auto following
Rail:

PMI from taiwan
Working table :

Aluminum blade working table
Voltage :

220v 1phase